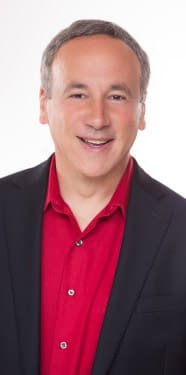 I've been fascinated with comedy as long as I can remember. As a child I loved seeing stand-up comics on television. Some of the comics I particularly enjoyed were Steve Martin, Richard Pryor, George Carlin, Robin Williams and Jerry Seinfeld. One of my current favorite comedians is Jim Gaffigan.
I grew up in a suburb of Cleveland. In high school I wrote humor articles for a school paper. They were popular. After high school I attended Ohio State University and graduated with a Marketing degree. While at Ohio State I performed my first amateur comedy show in a local comedy club. After I graduated I worked as a textbook salesman for Prentice-Hall Publishers. During that time I dabbled in performing amateur comedy at Cleveland comedy clubs and I performed a stand-up comedy routine at the Prentice-Hall national sales meeting that received a standing ovation.
I then attended the University of Michigan where I earned a Masters in Business Administration (MBA) degree. While at Michigan I wrote humor articles for the business school paper and performed in annual business school follies shows. I started to feel I was much better at comedy than as a business student.
After graduating from Michigan I decided to become a professional comedian. I spent the next nine years performing comedy professionally in lots of comedy clubs, bars, colleges and private parties. In 1997 I performed on my first cruise ship and I have been working steadily on cruise ships ever since. I've been proud to make a very successful living doing what I love.
Since 1989 I've performed at numerous comedy clubs, colleges, private parties and cruise ships. My humor is dry and has been received excellently by a wide variety of demographics.